CFS Electrical
Electrician, Emergency Electrician, 24 Hour Electrician
Upgrade this listing
Website | 01722 504798
9 Riverbourne Rd, Salisbury SP1 1NU, UK
Opening Hours:Monday: 8:00 AM – 5:00 PMTuesday: 8:00 AM – 5:00 PMWednesday: 8:00 AM – 5:00 PMThursday: 8:00 AM – 5:00 PMFriday: 8:00 AM – 5:00 PMSaturday: ClosedSunday: Closed
---
Area Served:Within 4 miles (6.4km) of 9 Riverbourne Rd, Salisbury SP1 1NU, UKGet more exposure
---
Welcome to CFS Electrical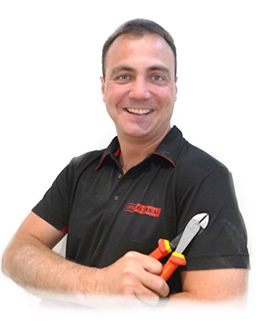 NICEIC approved, qualified electrician in Salisbury, covering Bournemouth, Southampton and the surrounding areas. Over 20 years experience finding and fixing faults, full rewiring, new builds, commercial maintenance and much more.
Please feel free to browser through our website to see all the services that we offer and how we can cater for your needs. If there is any specific services you may need , or for just general enquiries, contact CFS Electical today. We are always happy to help!
What we do
We offer a wide range of services. whether it be something small and simple, or something more complex. We deal with both domestic and commercial services and also now our new security division where we deal with both small household intruder alarms, to larger security systems. Feel free to navigate your way around our website by selecting the links at the top of the page to view all the services we offer in more detail. If there is anything that you can not find, or for other general enquiries, don't hesitate to visit our contact us page.
Thank you for visiting CFS Electrical.
Google Rating: 4.6 out of 5 stars (8 total ratings)
Glenn Privett
5 Star
Clint completed an installation to our log cabin and we are very happy with the results. He went the extra mile to hide cabling wherever possible, which has improved the whole look of our cabin. Really great job and thank you.
Sunday 13th September 2020
Helen Yonwin
5 Star
Clint visited to install external LED lights under my veranda. He was professional, tidy and knowledgeable, the result was an excellent job. Would recommend him and will certainly use him again.
Tuesday 29th September 2020
Mihai d-tru
2 Star
Very expensive, no recommend.
Saturday 10th July 2021
Charles Lee
5 Star
Clint and his team just completed a rewire on my property. After being let down by another electrician the team CFS electrical were able to start almost immediately meaning the project continued to progress as planned. Both Clint and Rob were conscientious, tidy, reliable and always happy to help. I would not hesitate in recommending this company to family and friends and will certainly be dealing with in the future.
Monday 23rd July 2018
P Trapier
5 Star
Clint and his team are extremely professional & hard working. Good time keeping from start to finish. Completed works on time, within advised budget to a very high standard. Highly recommended! Thanks guys!
Saturday 23rd June 2018